One enquiry
Multiple quotes.
It's simple and free, send one hire request, day or night, and get multiple quotes from trusted local hire shops.
Tell me more
How it works
Search for tools and send your Toolbag

Select the tools you need to hire, anything from a drill to a digger, ask questions on anything you're not sure about.
Get the best quotes back and compare

Our trusted suppliers in your area send their quotes back to you. You can compare them and pick the best one for you.
Collect your tools or arrange delivery

Arrange collection or delivery from your chosen hire shop, and manage it with our dedicated and secure booking system.
The hassle-free way to hire tools
Now there's no need to find and call around hire shops for quotes. Simply list the tools you need and DoHire will do the legwork for you. With DoHire you can submit hire requests from anywhere using a computer, tablet or mobile.
Add the tools you need to your 'Toolbag' and send it out for quotes
Our clever matching system ensures you get the best quotes from local hire shops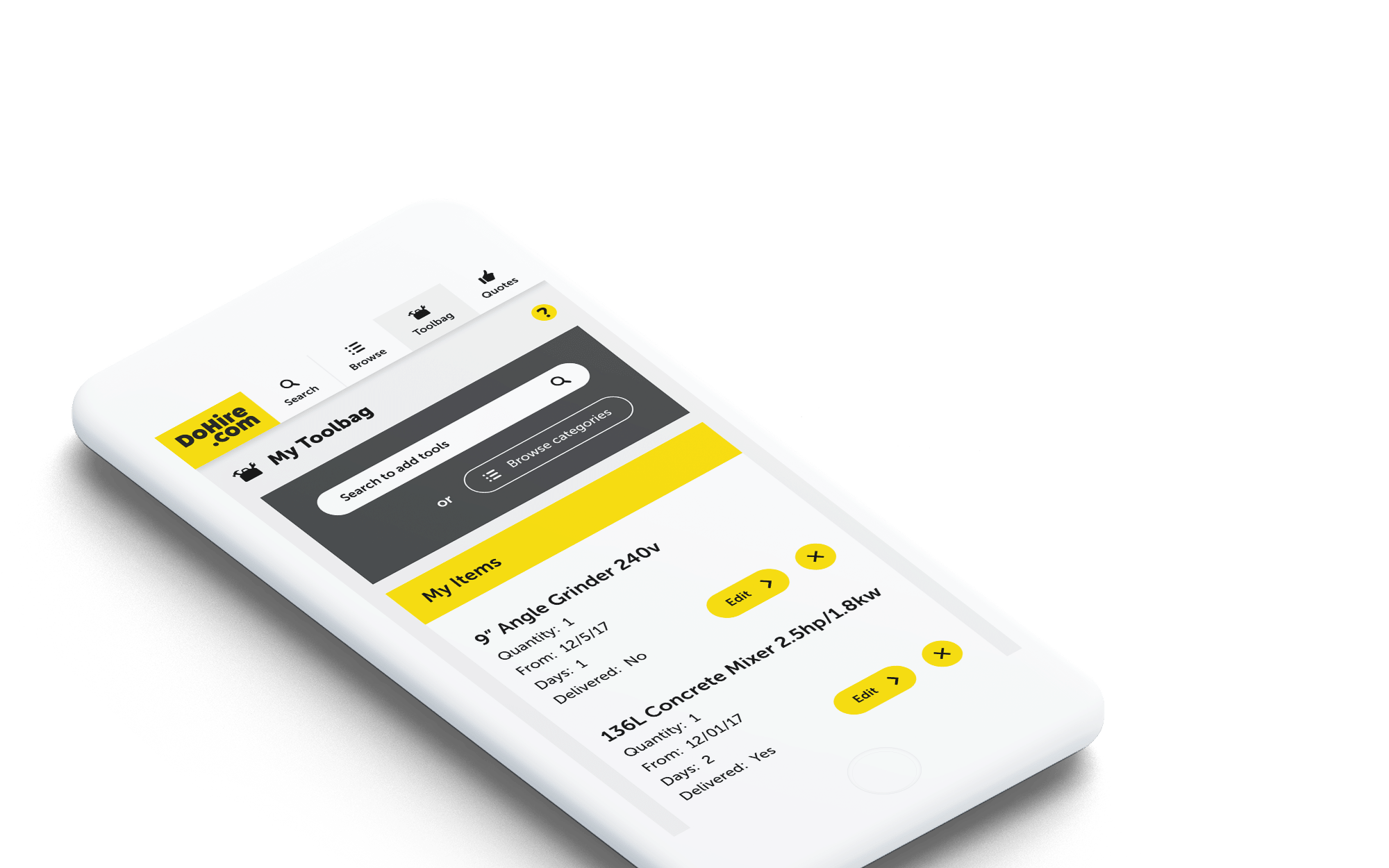 Compare quotes and chose the best hire shop near you
No need to call around or scour the internet. Simply pick a quote and arrange delivery or collection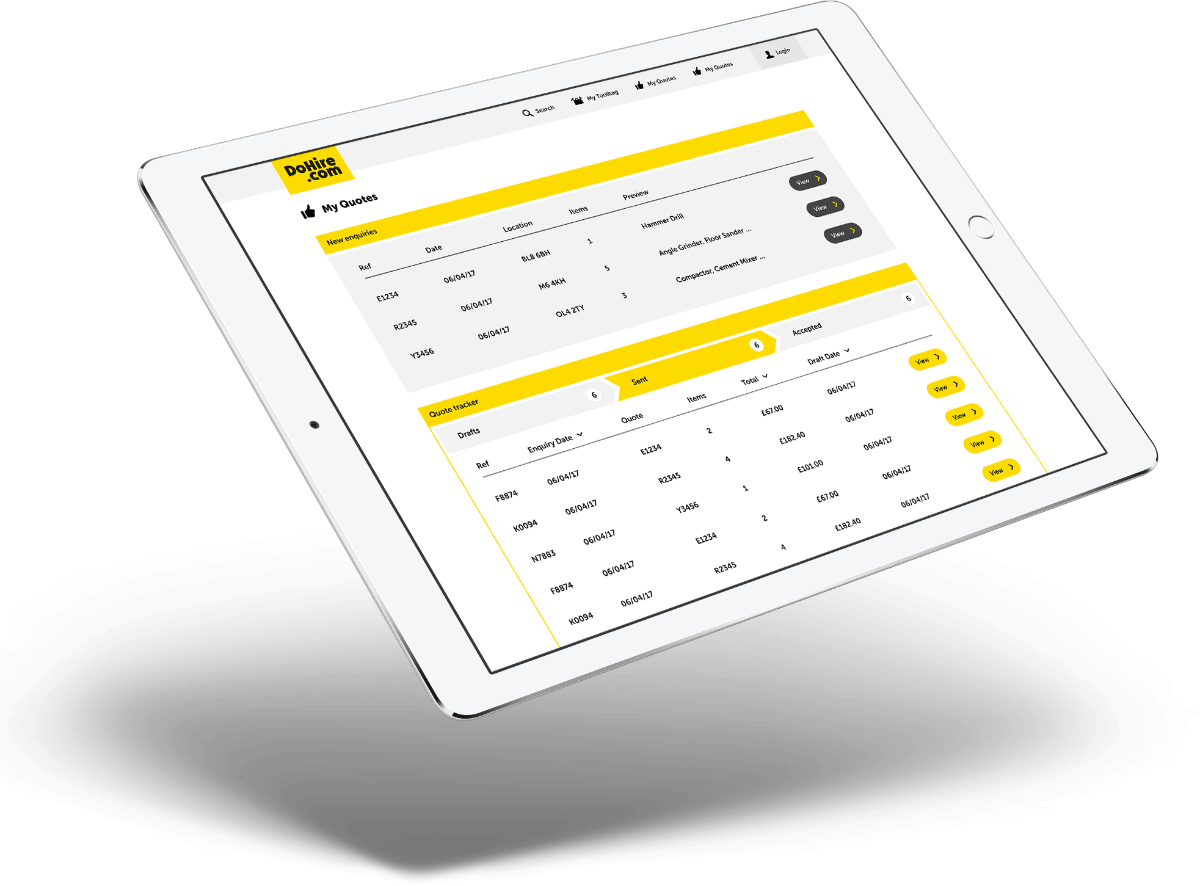 Join as a supplier in minutes
Be part of the fastest growing network of tool hire suppliers, gain new business and manage your enquires and quote easily.
Start reaching more customers